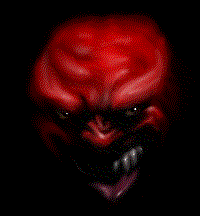 Eavesdropping on the Devil
Let's listen in on him!
If we can just keep them ignorant to the truth of His Word that sin separates them from "You know Who!" Because HIS WORD said:
Is 59:2 But your iniquities have separated between you and your God, and your sins have hid his face from you, that he will not hear.
Is 59:3 For your hands are defiled with blood, and your fingers with iniquity; your lips have spoken lies, your tongue hath muttered perverseness.
Therefore, we can't allow them to accept the message that the apostles preached. We must keep them blind to the message preached in Acts 2:38. They must not understand that baptism in "HIS" name is for the remission of sins. We want them to keep their sins so that he won't hear them so they won't make it up there!
Acts 2:38 Then Peter said unto them, Repent, and be baptized every one of you in the name of Jesus Christ for the remission of sins, and ye shall receive the gift of the Holy Ghost.
And if we can keep them blind to these verses also. Acts 8:14-17; Acts 10:47-48; Acts 19:4-6 . God forbid that someone would get inspired to actually read these verses....Shut up... You can tempt them but not to read "HIS" WORD.
HOWEVER, The Joke is on the Devil!
1 Cor 2:6-8 (KJV)
6 Howbeit we speak wisdom among them that are perfect: yet not the wisdom of this world, nor of the princes of this world, that come to nought:
7 But we speak the wisdom of God in a mystery, even the hidden wisdom, which God ordained before the world unto our glory:
8 Which none of the princes of this world knew: for had they known it, they would not have crucified the Lord of glory.